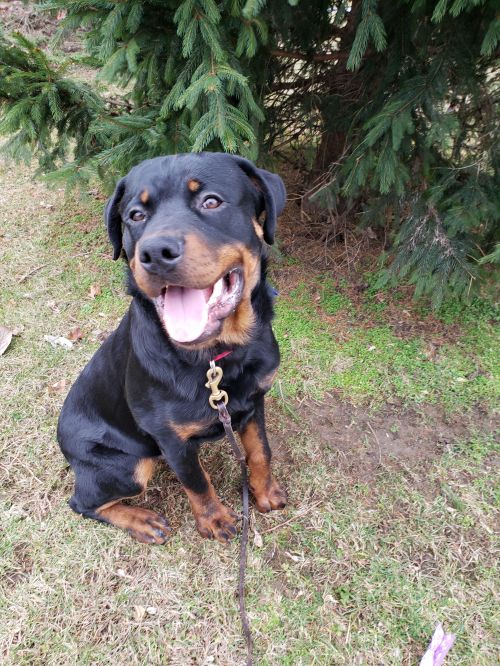 Posted 1/7/2020. I am Max a Million! I am a 1 ½ year old male Rottweiler. I am loving life. I am a happy boy and sometimes a little too happy that I will jump up, but my foster family is teaching me I can get happy but need to control myself. I love to chase toys but haven't learned to bring them back yet. I am new to my foster home so look for more updated info as they get to know me more.
Adoption application, home visit and adoption fee required. If you would like to apply for adoption, please complete the online application at www.furryfriendsnetwork.com. Look under ADOPT tab. Please also read our Core Values prior to applying. Contact generalinfo@furryfriendsnetwork.org for questions or if issues are encountered with the adoption application or general adoption process.
Foster Homes are desperately needed in order to help more animals like this one. Please consider opening your heart and home to a homeless animal. To find out more about becoming a Foster Parent, see our website at www.furryfriendsnetwork.com. Look under VOLUNTEER tab.
Pet ID: Lynn Briner
---