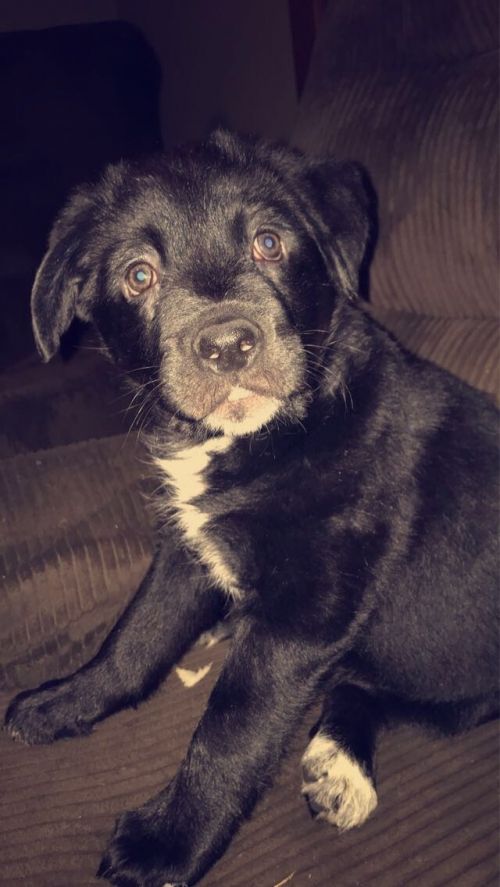 Posted 1/20/2020. Introducing Cooper, a 3 month old Australian Shepherd mix and will likely grow to be a medium sized dog! He has a beautiful black coat with some white chest markings and back feet. Cooper enjoys exploring this large world around him; he really loves playing with his toys! Cooper has an outgoing personality and often has fun little bursts of energy! He loves to take his little naps on your lap! Cooper is crate trained and house training is a work in progress as he is still a puppy. He gets along with humans of all ages and plays well with his current foster family dogs. Cooper will be available for adoption February 2020.
Adoption application, home visit and adoption fee required. If you would like to apply for adoption, please complete the online application at www.furryfriendsnetwork.com. Look under ADOPT tab. Please also read our Core Values prior to applying. Contact generalinfo@furryfriendsnetwork.org for questions or if issues are encountered with the adoption application or general adoption process.
Foster Homes are desperately needed in order to help more animals like this one. Please consider opening your heart and home to a homeless animal. To find out more about becoming a Foster Parent, see our website at www.furryfriendsnetwork.com. Look under VOLUNTEER tab.
As part of our adoption agreement, we require that you and your adopted canine attend a minimum of one group basic obedience course within 4 months of adoption. If adopting a puppy under 4 months old, we also require a group puppy socialization course be started immediately upon adoption.
In addition, we require that puppies under 6 months of age will not be alone for more than 4 hours at a time in an 8 hour workday. We highly encourage working families to consider older puppies and adult dogs, but if your heart is set on a puppy, please consider doggie daycare.
Pet ID: Mindy Eckert
---